Seden Centre for Child Development and Wellness
Enriched Curriculum
Currently accepting children for 2023-24
Speech (PUF) services available - accepting registrations for 2023-24 for ages
2.5 - 4.5 years.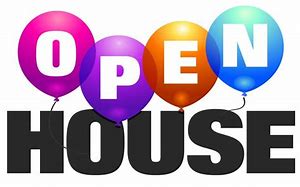 February 9, 2024
12:00pm - 3:00pm
Come in a see what we're all about.
New families -- this is your chance to visit before classes begin!
Spots are Available :)
On-site Preschool

and Out-Reach Programs
Taking Registrations for 2023-24
Inquiry Form is temporarily off:
Please email the following to: sedencentre@shaw.ca
- Your child's name
- Your child's date of birth
- If you are inquiring about our Preschool or RECS program
- Any concerns with Speech/Language
- If your child requires an assessment
A staff member will follow-up.
Subsidy Available - Just Ask How!
Affordability Grant Applied
Early Childhood Services - Edmonton & Area
Speech Language Assessments
SLP (ACSLPA) Members
Appointments are being taken for Fall 2023
Please complete the INQUIRY FORM on this page.
780-570-0661 or Email: sedencentre@shaw.ca
At Seden Centre we are dedicated to providing the best preschool education possible. We've made it our mission! We combine the latest research with meaningful and fun experiences. We are here to help children with developmental disabilities both on our onsite and offsite locations.


To learn more about Seden Centre, and the classes and services we can offer, please call us at 1-780-570-0661 or email at sedencentre@shaw.ca.
Accepting Registrations for 2023-24
Why choose Seden Centre?
We promote the SOCIAL, EMOTIONAL, PHYSICAL, and COGNITIVE development a child needs to be able to self-regulate, to attend, be healthy (inside and out), have emotional wellness, and cognitive aspects of language, literacy, and numeracy to attain a well-rounded education.
Seden Centre is redefining how your child can successfully learn in a preschool/junior kindergarten setting.
To Register call 780-570-0661 or email sedencentre@shaw.ca
A child learns everything they need for life in the first six years ...
we make them count.
Main Office Location
Seden Centre for Child Development and Wellness
TEL: (780) 570-0661 FAX: (780) 570-1779 Email:
sedencentre@shaw.ca
Wild Rose Square, 182 Sioux Road, Sherwood Park, AB T8A 3X5